About Us
Think Radical. Be Practical.
Our Philosophy
We think out of the box, and out of the silo, ignoring established practices, industry bias, and external influences, to get to INTELLIGENT SOLUTIONS.
Our Mission
To change the landscape of Public Transit with a practical and sophisticated alternative to typical BRT, LRT, and Subway systems.
Our Services
We'll design, engineer, privately finance, construct, and operate, your Municipal Transit System.
Our Executive Team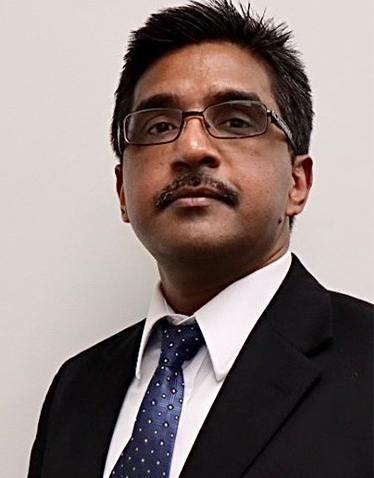 Ragu Nathan P.ENG., PMP, CAP
Municipal Transit Solutions (MTS)
President and Lead Engineer
Ragu Nathan has over twenty years of engineering, construction, and project management experience in the transit and transportation infrastructure sector. He has designed and built both light and heavy rail transit systems as well as related infrastructures across North America. These achievements, combined with his desire to think 'off the rails', are what has enabled MTS to create the ultimate Ultra Light Rail Transit solution.
As the lead engineer at MTS, Ragu is responsible for integrating advanced technologies including road-to-rail and back mechanism and system electrification components. In addition to his engineering background, he has decades of experience in arranging Public-Private-Partnership (3P) financing and delivering multibillion dollar transit infrastructure projects using this business model.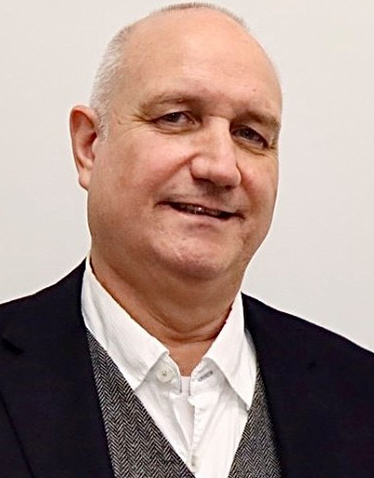 Steve Ostrowski
Municipal Transit Solutions (MTS)
CEO & Founder
With a successful history of combining existing technologies to solve industry-wide problems, Steve Ostrowski is solutions-oriented and driven to apply disruptive change.
At Municipal Transit Solutions (MTS), Steve has brought together a highly skilled and pragmatic team of experts dedicated to building sustainable transit that communities can afford, the Earth will love, and people will ride. He does this by applying a 'less is more' philosophy and has successfully executed this approach by delivering higher performance solutions at lower costs across multiple industries.
His role as CEO is that of an inspirational leader and navigator of the consortium towards implementing Ultra Light Rail Transit as the ultimate public transit solution across the globe.
Michelle Simonds Steele
Global Transportation Solutions – Leasing (GTS-L)
Managing Director, VP Operations
Michelle brings a strong suite of business operations know-how to GTS-L. With experience spanning over two and a half decades across a multitude of business models, her drive is unparalleled, as is her ability to rapidly assess the big picture, adapt to changing landscapes, and, most importantly, chart out the most logical and practical path to achieve the end goals.
Michelle has an incredibly keen ability to keep focused on efficient processes using technology, integrated software applications, and consolidated management reporting. This enables her to excel at both corporate structuring and restructuring, project management, and technology integration. She has successfully launched several SaaS start-ups with her fearless yet pragmatic attitude and pushed them forward with her all-encompassing and integrated approach to business management.
A proven forward-thinking leader and a detailed oriented team player, in her role as the company's Managing Director, Michelle will leave no stone unturned to achieve the GTS-L vision: Integrated transit and transportation solutions for communities across the globe.
Kevin Croucher
Global Transportation Solutions – Leasing (GTS-L)
VP, Mergers & Acquisitions, Corporate Finance
Kevin brings over thirty years in supply chain, global logistics, and procurement management to GTS-L. He has successfully implemented Warehouse Management Software (WMS) and Radio-Frequency Identification (RFID) solutions internationally, most notably in the Middle East.
In 2002-2004, Kevin led the team that successfully revamped the entire supply chain logistics for a US-based multinational aerospace and defense conglomerate in Saudi Arabia. The sheer scope and magnitude of the project showcases the depth of Kevin's leadership skills and knowledge.
Summer 2008, Kevin was involved with a wide-ranging Environmental Company startup in the United Arab Emirates (UAE), heading the Logistics and Procurement division as Director. From managing an over 600 vehicle waste management and street beautification fleet, to procurement activities for a 250M USD Material Recovery facility (MRF), he implemented sound company policies while helping to improve the environment.
With Kevin at the helm of GTS-L's M&A initiatives, the company will be able to deliver its game-changing transit solutions to communities across the globe, on-time, and on-budget.
Peter Grande
VP, Business Development
I am committed to improving the quality of life for people of all abilities and creating a barrier free, inclusive future for all to enjoy.
This commitment led me to become co founder of MUVE, a rideshare/dispatching software platform specially designed to create and manage inclusive and sustainable transit systems of the future.
When I learned of the on/off rail technology that MTS is planning, I immediately thought of its use in providing the complete trip service in a public transit system and I had to be a part of it. The prospect of including mobility services for all in an open and efficient public transit experience represents the ultimate goal of universal accessibility for society.
MTS requires a new range of features and capabilities for MUVE, while exploding our addressable market to the general public. The responsibility that lies in creating a platform as complete and seamless as required for a ULRT system is an exciting direction for our team at MUVE and we are always up to the challenge of innovating and leading in this space.
I am thrilled to be part of a company that recognizes the importance of public transit that is fully inclusive and responsive to the needs of the entire community, regardless of their age, race, religion, and ability.